Accommodation with charm to get into the magic of Granada
About us
LIVING IN THE ALBAICÍN Our house is located in the Albaicín, the oldest neighborhood in Granada, from the time of the Arabs, but only two minutes from Gran Vía center of the current city, therefore it is an unbeatable way to live immersed in the history of the city, but at the same time with great accessibility to the rest of the monuments and the leisure and tapas area.
Cuesta San Gregorio 9, 18010 Granada ES
+34630404557
+34630053877
casadelcantaor@gmail.com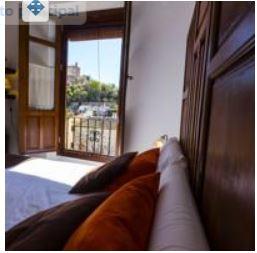 Our Guests Say:
"No puedo imaginar un lugar mejor para descubrir Granada"Would definitely stay here again. Loved it! "Fin de semana mágico en Granada!" "Più di così non si può" "Un lugar maravilloso, lleno de encanto" "Cada rincón de esta casa está lleno de magia" "Nel cuore pulsante di Albaicin" "Just perfect! So glad we booked here!" ​"Calidez y belleza" "Excelente, para repetir y recomendar " "Una escapada para recordar"